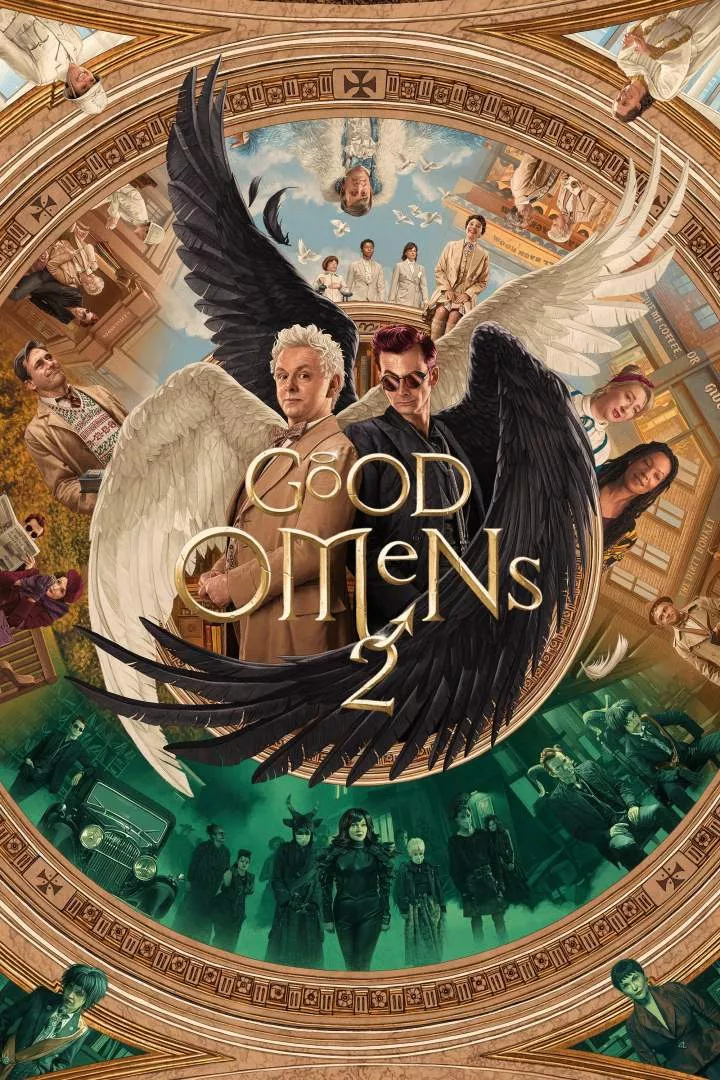 Something's going down in the up.
Aziraphale, an angel, and Crowley, a demon, join forces to find the Antichrist and stop Armageddon.Now exiled from Heaven and Hell, Aziraphale and Crowley must team up once again after the mysterious arrival of a familiar face.
S02: A naked archangel turns up at the door to renegade angel Aziraphale's bookshop, with no memory of who he is or how he got there, and Aziraphale and retired demon Crowley's lives become extremely complicated. Heaven and Hell are both desperate to find the runaway. As Crowley and Aziraphale attempt to fix a human romance, things become increasingly unsafe for them, in the past and the present.
Good Omens
---
---
---
---
---