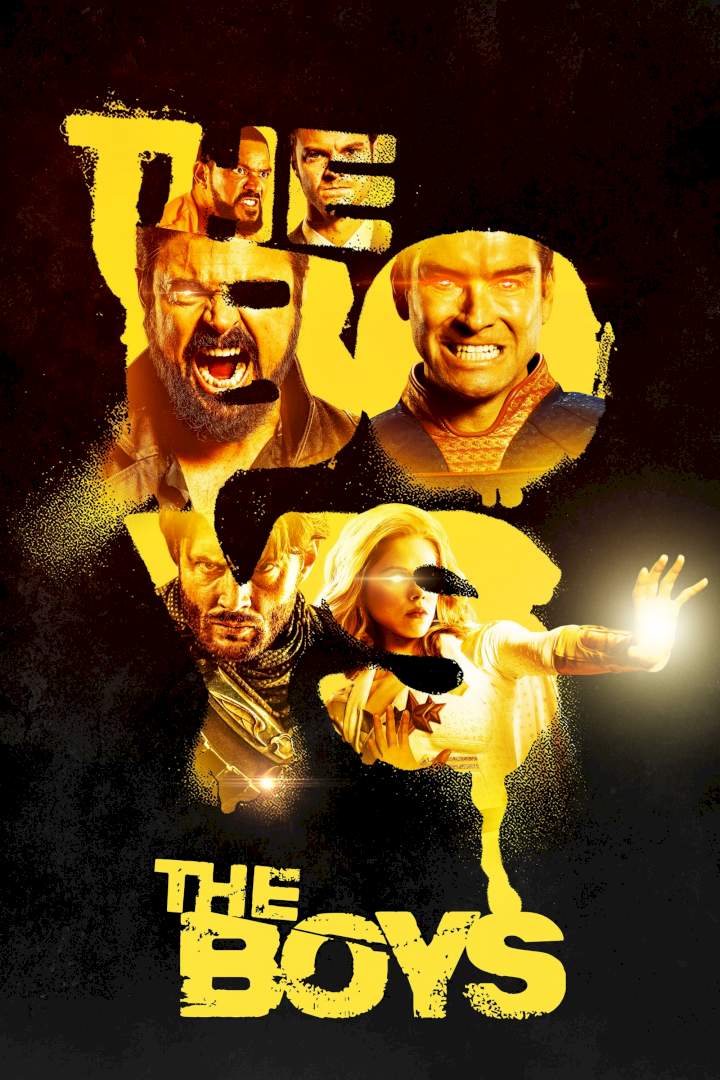 Never meet your heroes.A group of vigilantes known informally as "The Boys" set out to take down corrupt superheroes with no more than blue-collar grit and a willingness to fight dirty.
S02: The even more intense, more insane season two finds The Boys on the run from the law, hunted by the Supes, and desperately trying to regroup and fight back against Vought. In hiding, Hughie, Mother's Milk, Frenchie and Kimiko try to adjust to a new normal, with Butcher nowhere to be found. Meanwhile, Starlight must navigate her place in The Seven as Homelander sets his sights on taking complete control. His power is threatened with the addition of Stormfront, a social media-savvy new Supe, who has an agenda of her own. On top of that, the Supervillain threat takes center stage and makes waves as Vought seeks to capitalize on the nation's paranoia.
S03: It's been a year of calm. Homelander's subdued. Butcher works for the government, supervised by Hughie of all people. But both men itch to turn this peace and quiet into blood and bone. So when The Boys learn of a mysterious Anti-Supe weapon, it sends them crashing into the Seven, starting a war and chasing the legend of the first Superhero: Soldier Boy.
The Boys
---
---
---
---
---
---
---