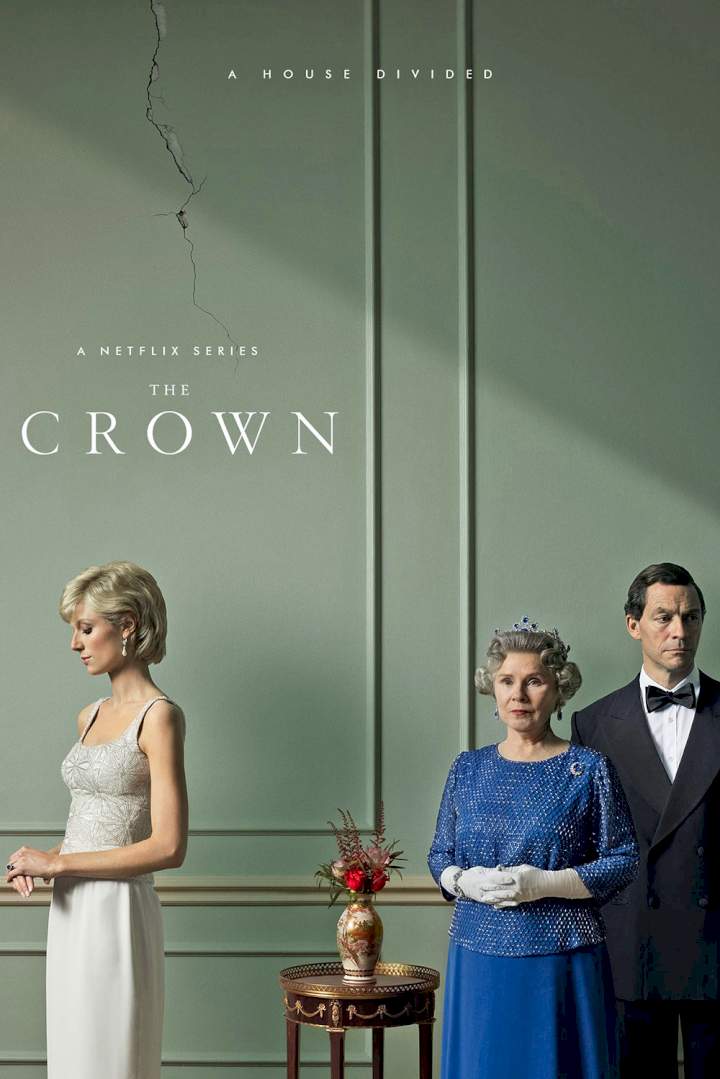 A house divided.
The gripping, decades-spanning inside story of Her Majesty Queen Elizabeth II and the Prime Ministers who shaped Britain's post-war destiny.
The Crown tells the inside story of two of the most famous addresses in the world – Buckingham Palace and 10 Downing Street – and the intrigues, love lives and machinations behind the great events that shaped the second half of the 20th century. Two houses, two courts, one Crown.
S03: As the 1960s and '70s unfold, the royal family contends with conflict and betrayal while striving to uphold tradition in the face of an evolving world.
S04: In the 1980s, Elizabeth clashes with Prime Minister Margaret Thatcher while Prince Charles enters a tumultuous marriage with Lady Diana Spencer.
S05: Diana and Charles wage a media war. The monarchy's role is up for debate. Welcome to the '90s – and Queen Elizabeth II's biggest challenge to date.
---
---
---
---
---
---
---
---
---