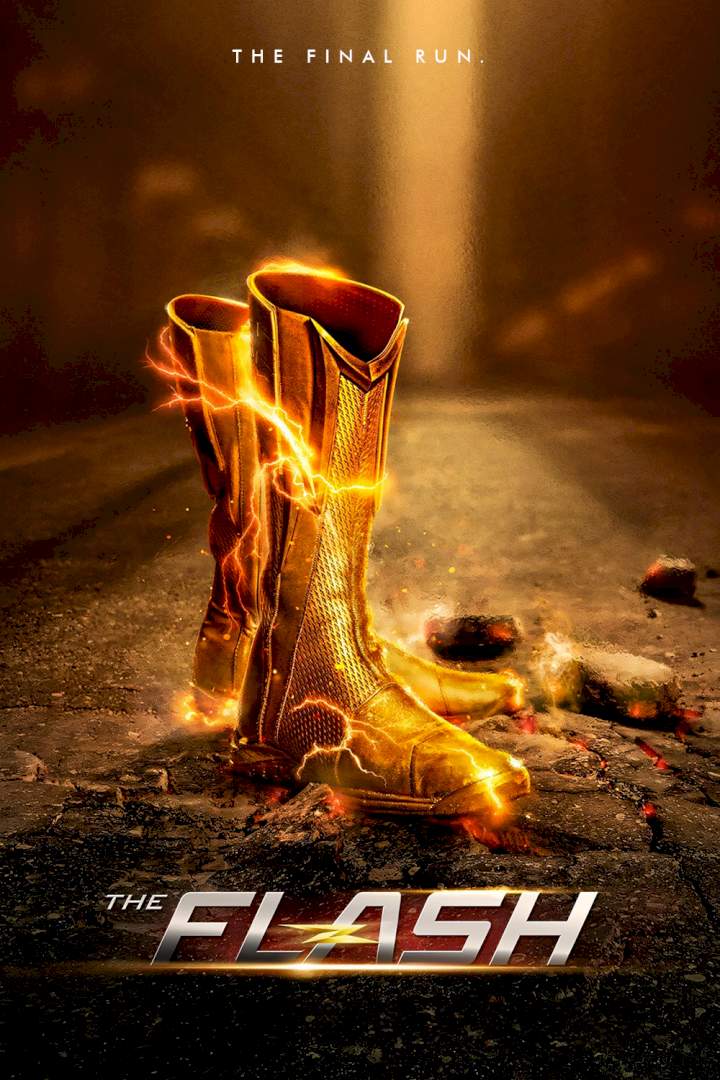 The final run.
After a particle accelerator causes a freak storm, CSI Investigator Barry Allen is struck by lightning and falls into a coma. Months later he awakens with the power of super speed, granting him the ability to move through Central City like an unseen guardian angel. Though initially excited by his newfound powers, Barry is shocked to discover he is not the only "meta-human" who was created in the wake of the accelerator explosion — and not everyone is using their new powers for good. Barry partners with S.T.A.R. Labs and dedicates his life to protecting the innocent. For now, only a few close friends and associates know that Barry is literally the fastest man alive, but it won't be long before the world learns what Barry Allen has become…The Flash.
S08: After stopping the Godspeed War last season, it's six months later and Barry and Iris West-Allen are now at the top of their game-both in their careers as superheroes and reporters and as devoted couples. But when the powerful alien Despero unleashes near annihilation on Central City, The Flash, and his team-Caitlin Snow/Frost, Meta-Empath Cecile Horton, the light-powered meta Allegra Garcia, brilliant tech-nerd Chester P. Runk and retired detective Joe West-must once again defy impossible odds to save the day. But their victory is short-lived as two new threats rise from the ashes of "Armageddon," one of which will unleash unforeseen horrors into the lives of Barry and his teammates… and change Team Flash forever.
S09: After defeating the Reverse Flash once and for all, Barry Allen and Iris West-Allen are reconnecting and growing closer than ever before. But when a deadly group of Rogues descends on Central City led by a powerful new threat, The Flash and his team must once again defy impossible odds to save the day. But as The Rogues are defeated, a deadly new adversary rises to challenge Barry Allen's heroic legacy. And in their greatest battle yet, Barry and Team Flash will be pushed to their limits, in order to save Central City one last time.
---
---
---
---
---
---
---
---
---
---
---
---